Bio-Gourt

Multi-Mix BM-1000 Standard - 4/1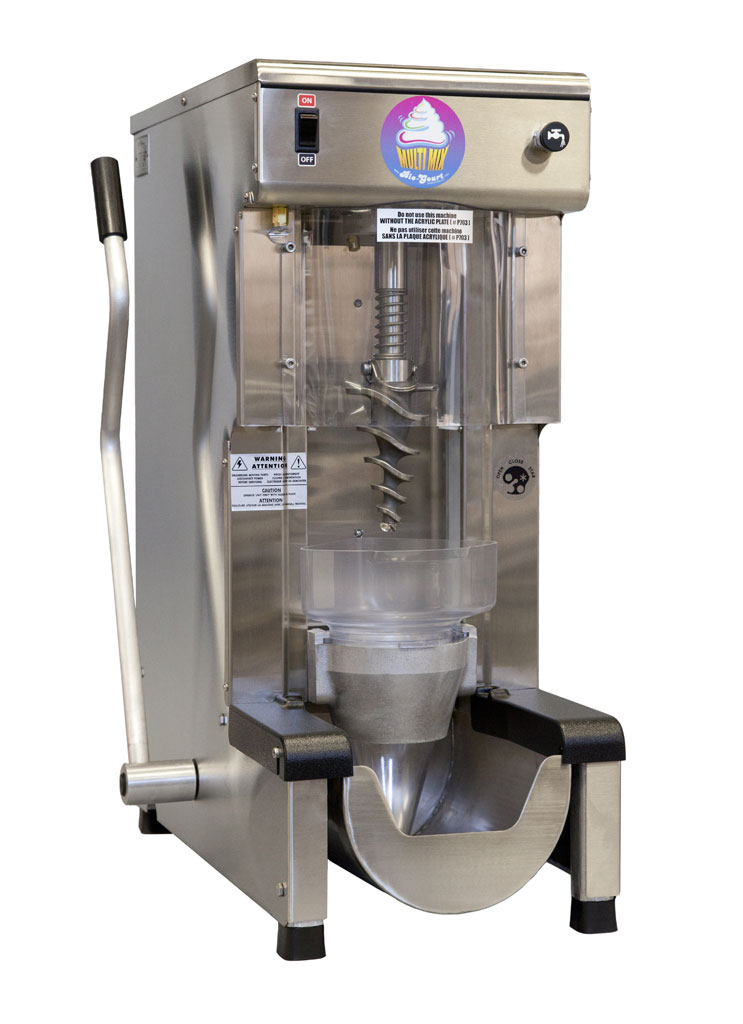 What is the Bio-Gourt International Multi-Mix BM-1000 or the BM-1000 4/1?
This is a mixer that can be used with frozen yogurt, frozen tofu, gelato and sorbet. It gives your customers a wide variety of flavour options. It is sure to be an advantageous addition to your business.
Multi-Mix, as its name implies, mixes all the ingredients you want for your frozen treats, the only limit is your imagination: frozen fruit, cookies, nuts, etc.
It will be a nutritious and tasty option to add to your product offer.
Exterior finish: durable stainless steel
Spin: stainless steel
Mixing cone: ABS plastic
Safety switch
Easy-to-use integrated rinsing system
Technical sheet
Video
Make an appointment for a demo